How to Connect Your Social Accounts
In order to aggregate content into your Social Inbox, you will need to connect your social accounts for each Board. This is required by all social networks.
It will only take a couple of minutes to connect your social accounts. Just follow these steps!!
IT IS IMPORTANT THAT YOU ENSURE YOU ARE LOGGED IN TO THE APPROPRIATE ACCOUNTS BEFORE YOU PROCEED.
Once you are logged into your Gigg account, navigate to the Sidebar Menu and click on Inbox Settings.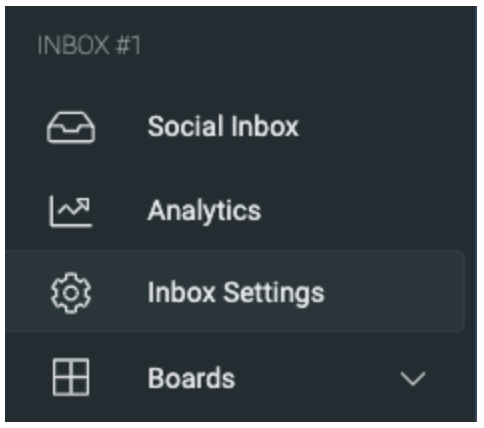 From here, click on the Social tab at the top of the page.

Once you have navigated to this page, you will connect your social accounts here. You have the option to connect Facebook/Instagram, Twitter and YouTube.
Note: When you are connecting your Facebook Page, it will automatically connect whatever Instagram Business Account the page is connected to. If you aren't sure if your Instagram is connected to a Facebook page, login to Instagram and check!

You will want to make sure your Instagram account is a business account to be able to connect a Facebook page. If your Instagram isn't set up as a Business Account, learn how to change that here.
Once you have connected all your accounts, your content will continue to be aggregated properly.
Did this answer your question?