CHALLENGES MEDIA - Content to Prepare Trying to wrap your mind around the different media content you'll need? Look no further. This article is for you. Rick Guymon
Below is a simple checklist of the different content you'll need for your Gigg Challenge Campaign and links to article with more details about them.
Intro Video - This is the video that will announce your Challenge Campaign to the world. While this doesn't have to be a lot of work, there are some tips and strong suggestions that you can find here. You'll need this for all Challenge types.
Social Posts Media - These are the different posts needed to give your campaign the highest chance at success through social sharing. You need at least 7. For details on each of these posts, see this article. You'll need these for all Challenge types, although Tag and Comment Challenges will already be held on social media platforms, so that should make it easier.
Suggested Resolution: Depends on the platform, but videos should be 1920x1080 for wide screen and 1080 x 1920 for vertical.

Suggested Length: As concise as possible to get your point across and create emotion.

Example: Michael Buble Social Post (HE DID 18 THROUGHOUT THE CHALLENGE!!)
Static Ad/Sponsor Logo - This is the logo that you want to show up on each page of the Challenge so your (or your sponsor's) brand is in front of anyone who participates or engages with your campaign. This is available in all Gigg Software Packages. You'll need this for Site, Social Site and Bracket Challenges.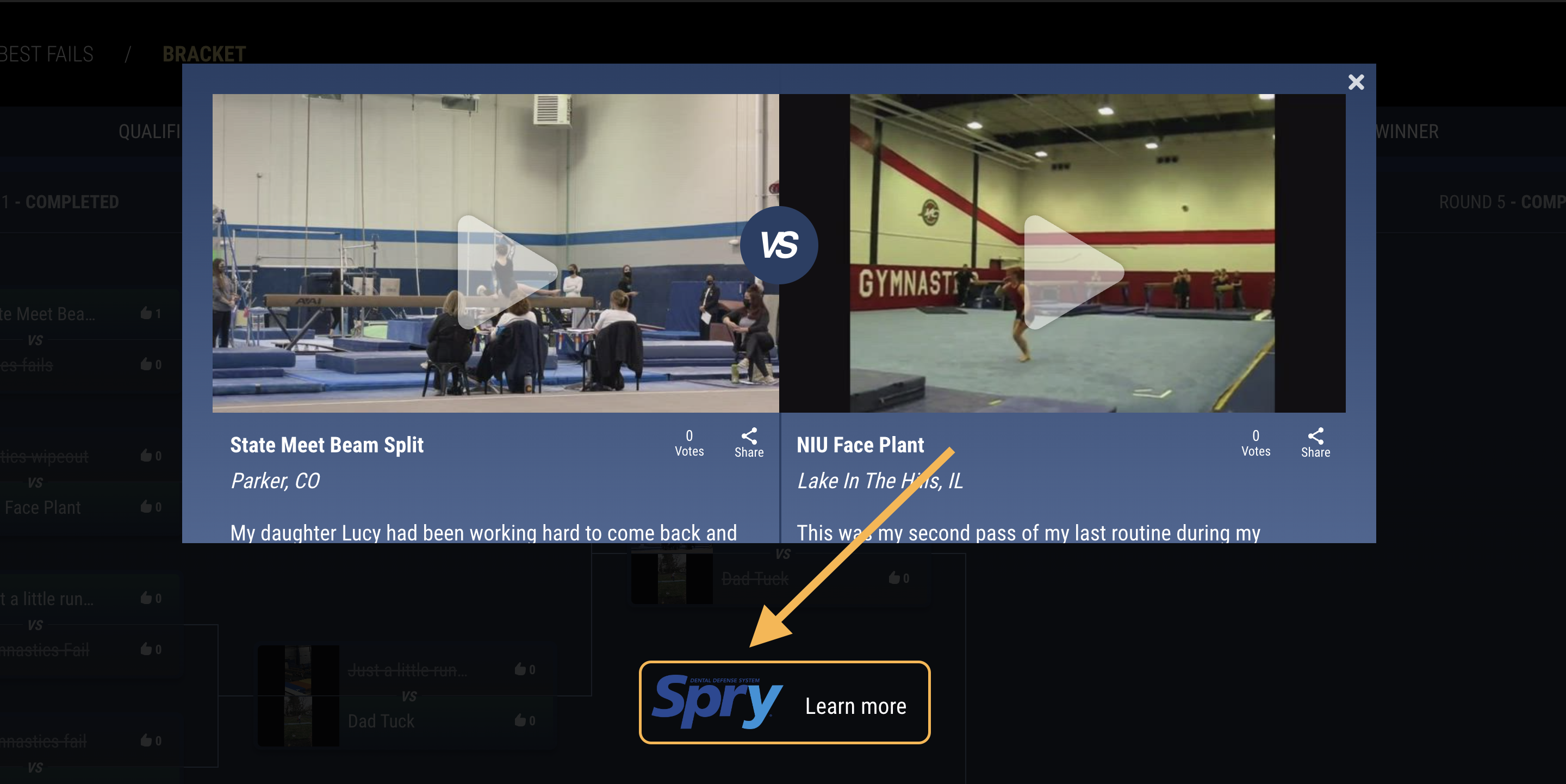 Video Ads - If you are a Premier Gigg subscriber, you have the ability to put pre-roll video ads right into your Challenge Campaign. These videos will run before the first video watched and after a set interval of videos watched thereafter.
Suggested Resolution: 1080 x 1920 minimum

Suggested Length: Under 30. Ads can be made skippable after a certain length of time.
Background Image - This is the image that is the background behind the Site Challenge type.
Suggested Resolution: 1920 x 1080. This should fill the background pretty well while not making it too blurry. This is just like any website background, so you probably know what to do there.