In order to connect your Facebook and Instagram pages for an Inbox, you will need to change your Instagram account to a Professional account. If you don't know how, we can help. We created a quick guide to change your account to Business or you can click here for Facebook's official guide.
Switch Instagram to Professional Account
Switching an account is rather easy. On a mobile device, go to your profile on Instagram. Navigate to Settings. There you will click on account and find "Switch to Professional Account".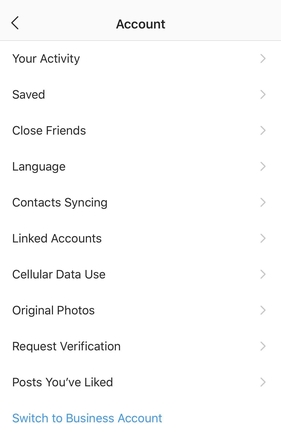 Next, you will be prompted to login to Facebook within the app. This is very important.
After that, you will select the Facebook page you want to connect. You must be an Admin of the page in order to connect the Instagram Professional profile and Facebook page together.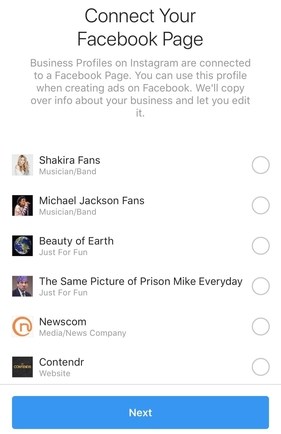 Facebook will prompt you with a few more questions. Just like that, you're set up on Instagram for Business.
**It is important to note that our features do not pull historical data. Rather, it starts collecting once profiles are connected.