How to Create Your Own Post
When you are logged into Gigg, click on a Board from the left sidebar menu. Once your Board has loaded, you will notice three dots in the upper right hand corner. Click here.
Click on the button Create Post.
You will have two options. The first is Populate From URL or add your own image and caption.
Populate From URL
This feature is how you will add posts to your Pinned Folder.
You will need to have a separate tab open with the post you want in your Pinned Folder.
Copy the URL of the post you want to add to the Pinned Folder.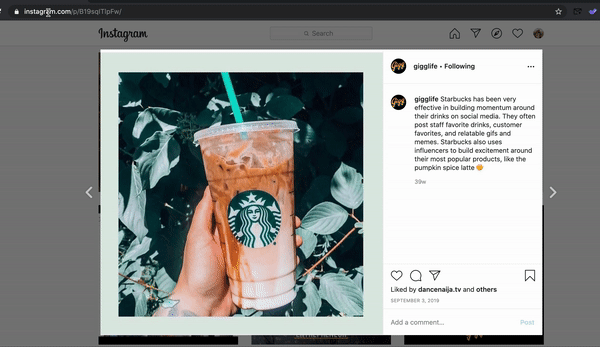 Navigate back to Gigg and paste the URL. Once you have done this, you will see the image and caption populate.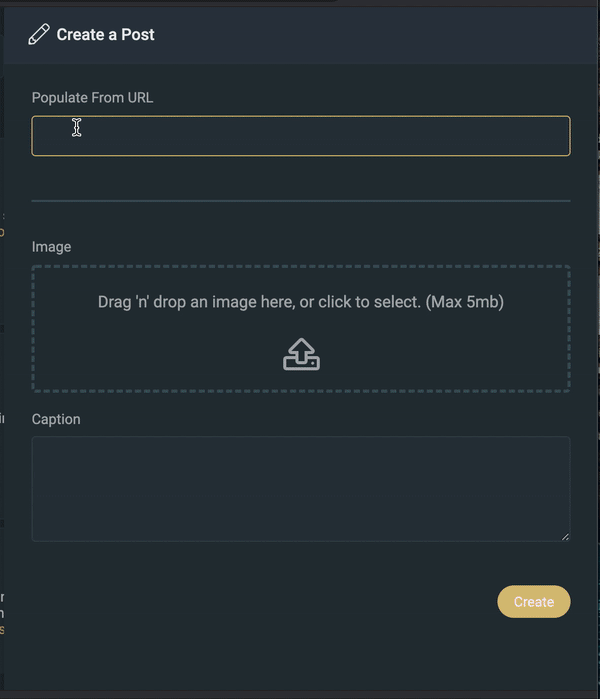 All you will need to do is hit the Create button at the bottom of the post and it will be added to the Pinned Folder.
ADD IMAGE AND TEXT
You can also create a post by uploading an image and adding in your own text.
Here you will drag 'n' drop an image or click on the box and upload an image. You can add whatever caption you want.
Once you have decided what to post, click the Create button in the bottom right-hand corner. This will add the post to the Pinned Folder automatically.
The created posts will display the same way as all other posts aggregated in the Social Inbox.
You now have the ability to add and create as many posts as you want!
We definitely recommend connecting your social accounts and adding in keywords. This is the best way to be sure you are aggregating all of the possible content into your Social Inbox. This is the easiest and best way to use the Gigg platform.
There are occasions we recommend using the Create Post feature. If you recently connected your social accounts and added in keywords, you will notice posts will be aggregated into your Social Inbox. The social platforms will only allow Gigg to pull in some historical posts, not all.
If this is the case, we recommend adding some of these posts to your Pinned Folder that Gigg was not able to pull in.
There may be situations where there is great content about your brand that isn't being pulled into your Social Inbox because the user didn't use a keyword or mention you in their post. You can still pull in this great content using the Populate From URL feature.