How to Embed the Board on Your Website Rick Guymon
Start Pinning

Once you've connected your social accounts and entered your keywords, your Social Inbox will begin to populate posts around your brand. Find the ones you'd like to highlight and start pinning!
2. Copy the Code
Now that you've pinned posts, you should be ready to hand the Board embed code over to your web team. Do this by clicking on the Board you want to display. In the upper right hand corner, you will see three dots that look like this:

From this menu, click on the Display Board option. There are two different displays to choose from: Grid Display and Carousel Display. Here is a quick preview of what they look like:
GRID DISPLAY: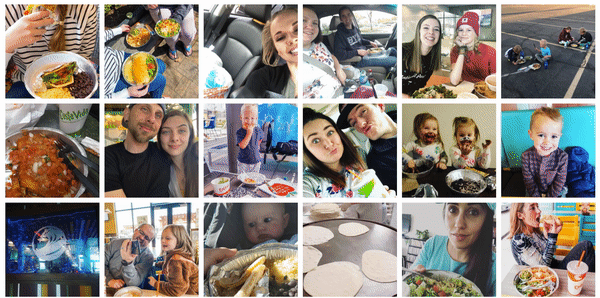 CAROUSEL DISPLAY:

**You can preview your own Board by clicking on one of the displays and the eye icon.**
Once you decide which Display you want to feature on your website, click on it and the two icons will appear.

Click on this icon:

This will copy the code to your clipboard.
3. Embed to Site
Paste the code within the page or module you'd like the Board displayed. Test and save the changes once it's pasted in the development environment for your website. Bear in mind that every website platform is unique and steps may vary.
4. Publish
Now that the Board is looking the way you'd like, let's save your settings and publish it to your live environment. Remember that as you continue to Pin posts, they will automatically populate to your live page. Good luck!